Halibut is a white fish, also known as halibut. Unlike other fish, it does not have a specific season, so we can find it in the market throughout the year.
Ingredients for 4 people
4 halibut fillets
4 potatoes
2 onions
4 cloves of garlic
½ l tomato sauce
100 ml of white wine
1 teaspoon ground nora
Extra virgin olive oil
Sal:
Pepper
Parsley
Processing
Heat 4 tablespoons of oil in a large pot.
Peel 2 cloves of garlic, chop and add to the pan. Peel the onion, cut it into fine julienne strips and add them. Season and cook the vegetables on medium heat for 10-12 minutes. Remove them to a large baking dish and set aside.
Add some oil to the pan and heat it. Peel the potatoes, cut into ½ cm slices. and put them in the pan. Fry them on low-medium heat for 13-15 minutes. Remove them, place on the fried onions and season.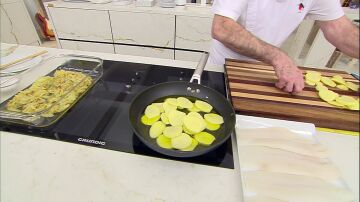 Peel 2 more cloves of garlic, cut into strips and fry in a pot with a few tablespoons of oil. Add the ñoras powder, white wine and tomato sauce. Reduce the sauce over low heat for about 10 minutes. Transfer the ingredients of the sauce to an American glass, stir until a homogeneous sauce is obtained and pour it over the potatoes.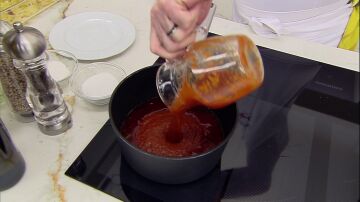 Season the halibut fillets on both sides with salt and pepper, place them on the potatoes, drizzle with oil and put the food in the oven at 200º for about 12 minutes.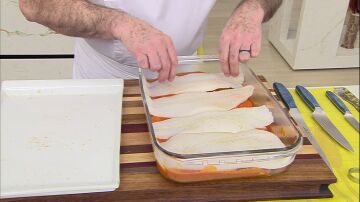 Serve the fish and accompany it with a mixture of potatoes, onions and sauce. Decorate the dishes with a few leaves of parsley.