Food prices are rising – and despite the fact that many people need to save at the moment, a decent meal needs to be on the table. But how do you conjure up a delicious dish with really cheap ingredients? There are many recipes that rely on cheap ingredients. Even cookbooks deal with this subject. Here's a super cheap soup recipe that you're sure to love—and that you can make for just a few bucks.
Also read: Delicious and down to earth: Quick recipes from the GDR! You must try these five GENIUS dishes again >>
Recipe for sauerkraut soup: Spicy and hearty for little money!
Those who want to prepare this recipe do not need many ingredients – and what you need can be found for little money. Cheap sauerkraut doesn't cost much – and sausages are also quite cheap in many supermarkets.
Also read: Brilliant, delicious, cheap: The best recipe for pasta salad! With sausage, cheese and gherkins: this delicious pasta salad always goes >>
Add some potatoes, some sour cream and ingredients that can be found in almost every household. The result is a delicious, hearty sauerkraut soup that is delicious with a slice of bread for dinner. Here comes the recipe.
Ingredients for sauerkraut soup: you need it
You need: 2 large onions, 2 tablespoons of clarified butter, 800 grams of sauerkraut, 3 – 4 sausages (e.g. Bockwurst), 300 grams of potatoes, 100 grams of sour cream, salt, pepper, 1.5 liters of meat stock
Also read: Nice recipe for rolls! Only 6 cents a piece: How to bake crispy, delicious breakfast rolls for (almost) free >>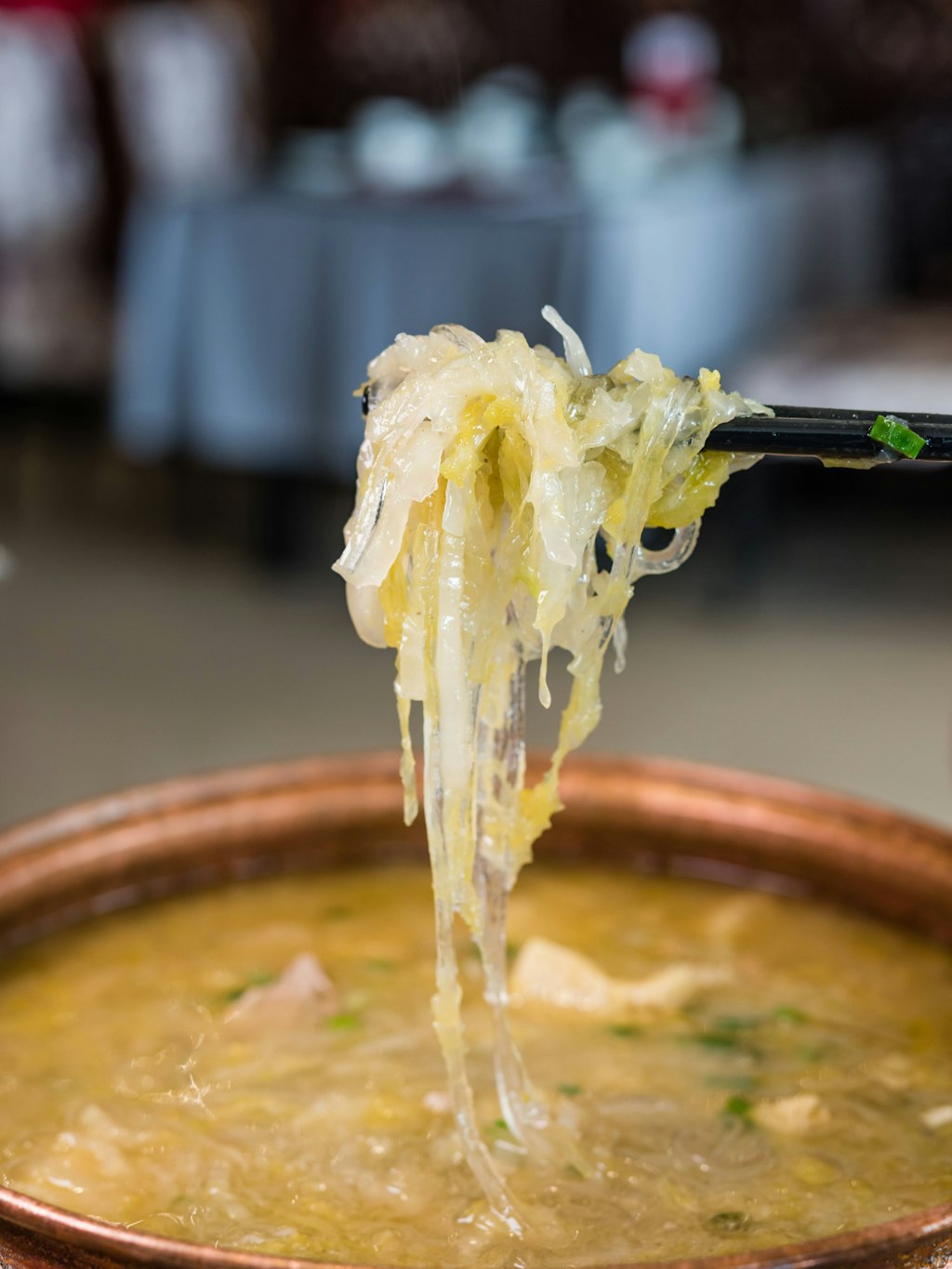 How it works: Peel and finely chop the onions. Heat the clarified butter in a large saucepan and saute the onions in it until translucent. Add the sauerkraut and fry a bit. Then add the beef stock and simmer gently over low heat for about ten minutes. Meanwhile, slice the bockwurst.
Peel the potatoes and grate with a kitchen grater. Pour into the soup and simmer for five minutes. Then add the sour cream to the soup and let it melt.
Also read: Grandma's delicious recipe! Carrot stew with potatoes: This cheap stew tastes good for the whole family >>
Finally, add the bockwurst slices. Season the soup generously with salt and pepper. If you want, you can also add a little paprika or garlic powder or refine the soup with fresh chives. A hearty slice of bread goes well with this. Tasty meal!
You can also read about this now: Ingenious tricks: cook rice correctly – this is how it works! With these tips you can conjure up perfect rice like from the chef >>